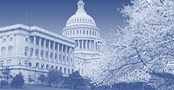 A new estate tax reform solution has been proposed by Sen. Bernard Sanders, Tom Harkin and Sheldon Whitehouse billed the Responsible Estate Tax Act. According to Steve Leimberg, this newest estate tax proposal is structured as follows:
· Exempt the first $3.5 million of an estate from federal taxation ($7 million for couples). (According to their estimates, this would exempt 99.75 percent of all estates from the federal estate tax in 2011).

· Include a progressive rate structure so that the super wealthy pay more.

o The rate for the value of the estate above $3.5 million and below $10 million would be 45 percent, the same as the 2009 level.

o The rate on the value of estates above $10 million and below $50 million would be 50 percent.

o The rate on the value of estates above $50 million would be 55 percent.

· 10 Percent Billionaire's Surtax: The proposal would impose a 10 percent surtax on the value of an estate above $500 million ($1 billion for couples).

· Close Estate and Gift Tax "Loopholes" requested in President Obama's Fiscal Year 2011 budget.

· Require consistent valuation for transfer and income tax purposes;

· Modify rules on valuation discounts;

· Require a 10-year minimum term for Grantor Retained Annuity Trusts (GRATS).

· Protect family farmers by allowing them to lower the value of their farmland by up to $3 million for estate tax purposes.

Their bill would increase the ability of an estate to use the Special Use Valuation rule reduce the value of farmland for estate tax valuation purposes from its current $1 million to $3 million and index it for inflation.

· Benefit farmers and other landowners by providing estate tax relief for conservation easements.

Their bill would provide tax relief to farmers and other landowners by amending estate tax rules for conservation easements through an increase in the maximum exclusion amount to $2 million and increasing the base percentage to 60 percent.