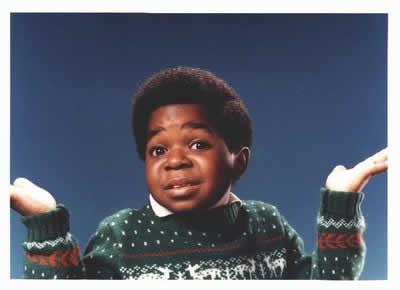 Actor Gary Coleman's life and death were tragic in many ways. Unfortunately, some of circus that engulfed his life followed after death due to confusing estate planning, as an article by Jun Li at Celebrity Justice highlights (quoting yours truly).
Coleman prepared a Will in 2007 using an attorney, leaving everything to ex-girlfriend Anna Grey.. In 2007 he purportedly hand wrote out a new will (a "holographic will') that left his estate to his then wife, Shannon Price. He and Price divorced in 2008 but Price claims that had a common-law marriage after that point. And you thought his exploits during life were confusing.
In some states, such as Utah (where Coleman died) and New Jersey holographic wills are legal, so long as they adhere to certain requirements (all in the person's own handwriting, witnessed by 2 persons being common requirements).
An issue that often arises with holographic wills, especially those made when someone is ill, is undue influence. There are very limited grounds to overturn a person's Last Will and Testament. One of those grounds in undue influence, which is to say that a person had undue authority over another when they were making out their will which may have lead a person to name them as a beneficiary our of fear instead of desire. This issue can arise frequently when a senior has made a handwritten will disproportionately favoring a caregiver child during a period of illness.
For those who do wish to make a disproportionate distribution to a caregiver child, be aware that a holographic will may not stand up under scrutiny. This may be an instance where an attorney should be involved to make sure that your wishes are fully enforced after you are gone.